The beginning of the Danish reunification 
On November 17, 1918 the former politician and leading figure in the Danish reunification, Hans Peter Hanssen, gave a speech and proclaimed the 'Aabenraa Resolution' from the balcony of 'Folkehjem' to the 3000 people gathered in front of the historic building, which was the center of important political assemblies during the process of the Danish reunification.
The speech was the beginning of the referendum on February 10, 1920, which resulted in the reunification of Southern Jutland with Denmark.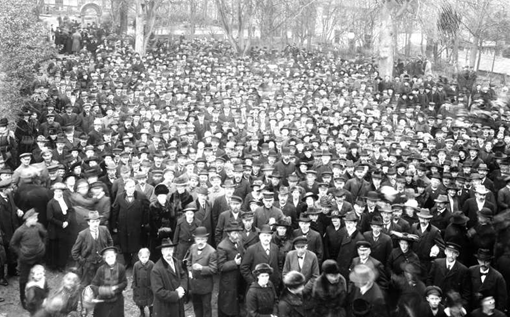 Among the audience were women whose men were deployed for the World War I, as well as deserted young men and soldiers on Military leave, who attended illegally in the event in front of 'Folkehjem' on November 17, 1918.
The focal point of celebration
The area in front of 'Folkehjem' was the focal point of the reunification festivities in 1920. However, the post-war planning turned the symbolic square into a parking lot after the end of World War I.
A significant monument and an urban oasis
In connection with the centenary of the reunification of Denmark, the former square of celebration has undergone a transformation and is now called 'Genforeningsparken' (The Reunification Park).
The park will not only be a symbol of the historical reunification, but will also function as a public, urban oasis.
Aqua-Teknik are very proud to be a part of, and to make this symbolic project and significant monument possible. The park is intended to function as an attraction and a social free-space for tourists as well as the diverse citizens of Aabenraa.
The inauguration of 'Genforeningsparken' will take place on June 15, 2020, which is the 100th anniversary of the official Danish reunification.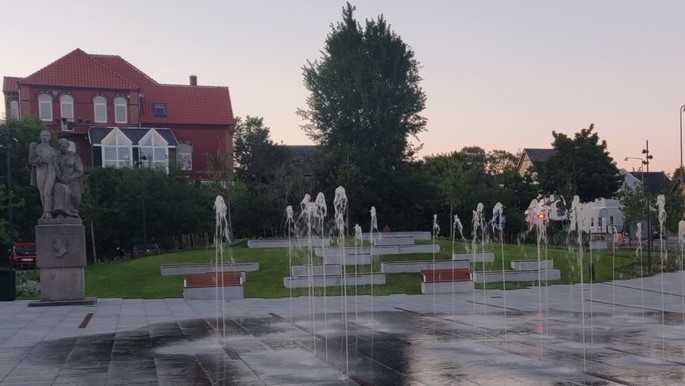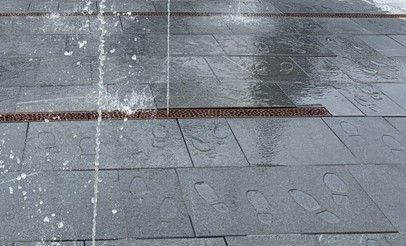 As a symbol of the 3000 people who showed up at the area in front og 'Folkehjem' to attend H. P. Hanssens speech in 1918, footprints are today reconstructed in the granite tiles, which form the foundation of the reestablished 'Genforeningspark' in front of 'Folkehjem'.


King Christian X. and Queen Alexandrine participated in the celebration of the Danish reunification in 1920 at the area in front of 'Folkehjem'.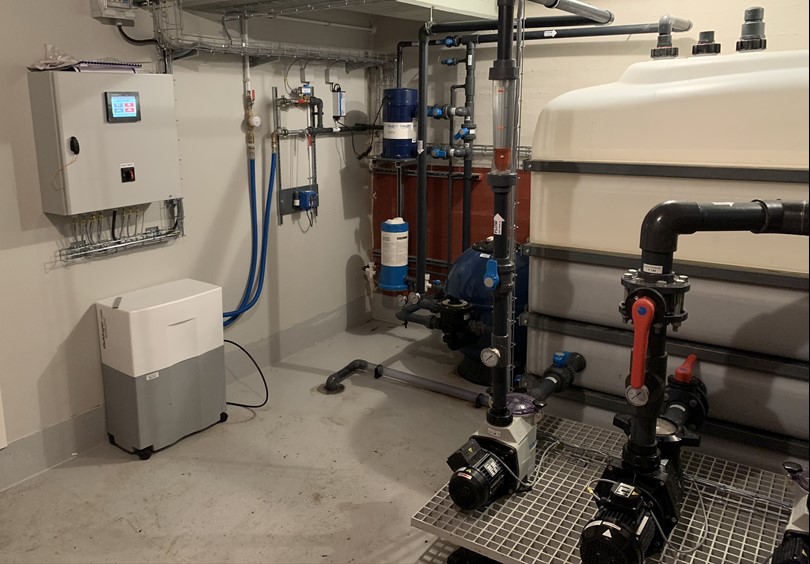 The many vertical fountain waterjets that are installed below the ground of 'Genforeingsparken', and which are part of the complete fountain watertreatment systems, are controlled from this technician room.
In the evening, when the sun sets, the waterjets are illuminated by small spotlights, which create a very special atmosphere in the park.