Drum- and Disc Filtration
AQUA-TEKNIK is specialized in using this technology in connection with biological water treatment, which we use for facilities in the ZOO world. By using drum- or disc filters as pre-filtration in a biological system, with large amounts of organic material, this will be removed from the water in the first phase, since the organic material is collected on a 10 micron membrane and continuously is being flushed out.

In order to minimize the use of water in connection with backwashing of drum/disc filters, AQUA-TEKNIK is usually recommending to install membrane filtration to rinse the backwash water.
It should be mentioned, that drum filtration can be used in the swimmingpool industry as well, which is also the case with membrane filtration of backwash water.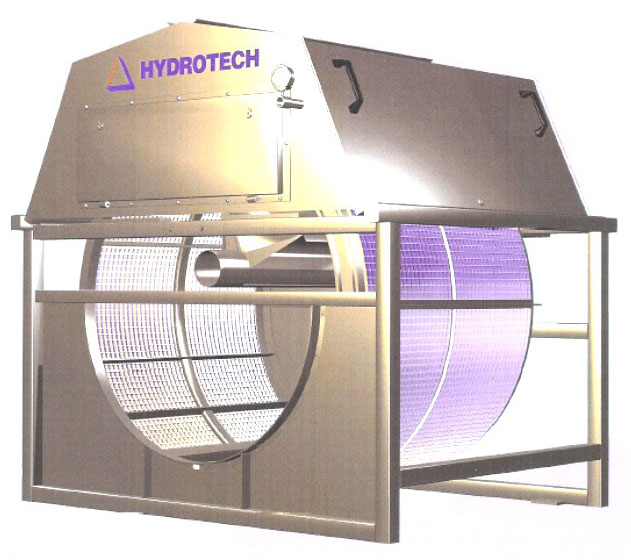 AQUA-TEKNIK has installed large scale drum and disc filtration in Copenhagen ZOO in connection with the prestigious project 'The Arctic Ring', where membrane filtration was installed as well.
English brochures